CPE Lyon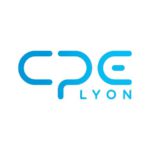 CPE Lyon is an Engineering School that has private association status. It is a State-approved school and is associated with the University Lyon 1. Its diplomas are certified by the CTI. (Engineering Titles Commission – Commission des Titres d'ingénieurs).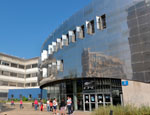 The School proposes training in Chemical and Process Engineering and Digital Sciences, in direct contact with the Rhone-Alps ecosystem: the Chemical Valley and the Digital Competence Clusters.
The high-level comprehensive scientific training is rounded off by an international outlook and an enhanced awareness of the human and managerial values of the economic world and also that of sustainable development.
CPE Lyon has 1.200 students and grants diplomas to over 300 engineers each year.
ECAM Lyon

An Engineering School created in 1900, ECAM Lyon combines research, teaching and innovation to accompany industrial and societal changes. With its humanist tradition, all the school's programmes combine scientific and technical rigour, the human and social dimension, multi-disciplinarity and an open-minded attitude towards the world. ECAM offers five engineering training courses, all certified by the CTI: ECAM Arts et Métiers, ECAM Arts et Métiers, ECAM Engineering, general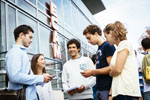 curricula leading to a diploma after five years of studies and three speciality engineering courses with work-integrated learning.
CESI Lyon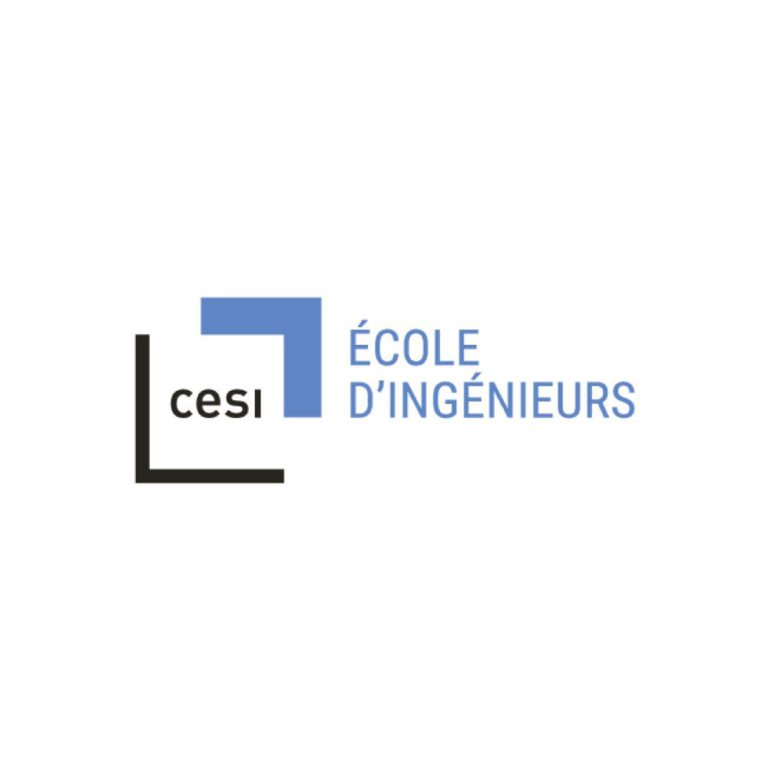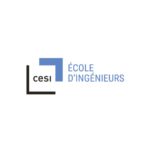 The Engineering School of CESI, authorized by the Commission of Engineer Titles (CTI) to deliver Engineering Degrees, offres you a five-year track that you can pursue with the status of your choice: student, apprentice or with a longlife training program.
You are actor of your education and can build your own personnalized academic career.
In total you can have access to more than 30 options in 25 campuses in France.
EMSE (Mines Saint-Etienne)
The culture of innovation and training designed to serve the development of companies: an internationally active school whose research work is industrially focused, Mines Saint-Étienne is the only Engineering School in the Auvergne Rhone-Alps Region under administration by the Ministry in charge of Industry. Thanks to its two hundred years of history, the school develops its teaching and research activities in six fields of excellence: Processes/Energy, Materials, Industrial Engineering, the Environment, Microelectronics and Health. It is located on two campuses, Saint-Étienne and Gardanne.

L'ENI SE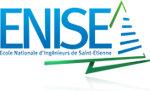 ENISE is a State-run school that trains Engineers in Civil Engineering, Mechanical Engineering and Physical Engineering (Génie Sensoriel® approach). ENISE recruits after the baccalaureate or after two years of University studies with student or apprenticeship status. The School trains engineers with sound technological competences, experts in Design, production and industrial project completion for industry and for the construction sector.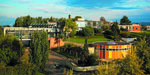 ENTPE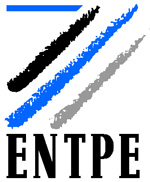 The Ecole Nationale des Travaux Publics de l'Etat (ENTPE) is an Engineering School under the supervision of the Ministry of Ecology, Energy, Sustainable Development and Sea, and is a reference stakeholder in sustainable territorial development and a part of the University of Lyon network. Created in 1954, it has been located since 1970 on the Vaulx-en-Velin campus in the suburbs of Lyon, shared with the School of Architecture of Lyon (ENSAL).
Since 1972 it has been approved by the Commission des Titres d'Ingénieur (CTI) to deliver the ENTPE Engineering Diploma and since 2007 to deliver the Doctorate. The School is a member of several economic competitiveness clusters and also two laboratory centres of excellence.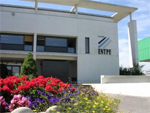 See the website
Institut polytechnique de Grenoble – Grenoble INP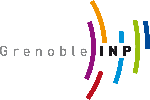 The Grenoble INP groups together six engineering schools, integrated preparatory classes and an Ongoing Training Department that trains creative, responsible engaged engineers for a sustainable world in the fields of Energy, Digital Society, Micro and Nano Technologies, the Environment and Industries of tomorrow, in synergy with excellent research work that is carried out within laboratories by the Lecturer-Researchers.
Key figures
• 5.500 students including 860 doctorate students (over 20% of foreign students)
• 1.200 engineers and 200 PhD students qualify each year
• 36 research laboratories, including 10 international laboratories
• 7 very high level technological platforms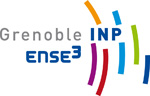 Ecole nationale supérieure de l'énergie, l'eau et l'environnement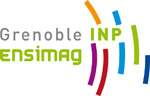 Ecole nationale supérieure d'informatique et de mathématiques appliquées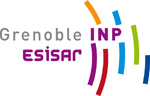 Ecole nationale supérieure en systèmes avancés et réseaux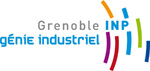 Ecole nationale supérieure de génie industriel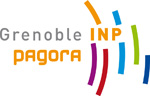 Ecole internationale du papier, de la communication imprimée et des biomatériaux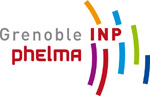 Ecole nationale supérieure de physique, électronique, matériaux
INSA Lyon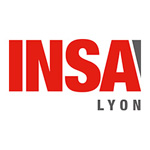 Located on the LyonTech – La Doua campus in Villeurbanne, INSA Lyon is one of the largest French Engineering Grandes Ecoles. Multi-disciplinary and international, at the centre of the European Space and higher education, it trains multi-competency engineers over a period of Five years. INSA Lyon Engineers are multi-skilled humanists who are able to innovate and show strong entrepreneurial spirit. INSA Lyon implements an excellence policy that is deployed at all levels and the school also delivers 150 PhDs a year. The first of the INSA schools was created in 1957 with a clear ambition for social open-mindedness and today grants diplomas to over 1.000 Engineers a year in nine specialised fields. INSA Lyon is also, with its 770 lecturer-researchers who work on a day-to-day basis in 23 laboratories, an internationally recognised Research Centre.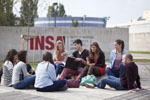 ISARA Lyon

ISARA-Lyon, an Engineering School at the heart of innovation
An Engineering School for Agriculture, Food, the Environment and Territorial Development, ISARA-Lyon trains future managers and heads of companies of many different origins and of a high Scientific and Managerial level in the fields of Agronomy, Food and the Environment.
For over ten years, the School has placed Agro Ecology, Sustainable Food Systems, Entrepreneurship and Innovation at the very heart of its training, research and development policy,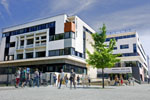 serving stakeholders from the agricultural and agro-food sectors. www.isara.fr
ISIMA

ISIMA is an Engineering Grande Ecole for Computing located in the Auvergne region and focuses on IT professions and their applications.
Authorised by the Commission des titres (CTI) to deliver the Engineering Diploma since the School was created (the latest renewal: 2015-2021), the School has an annual intake of 120 new students each year,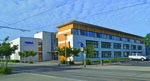 all recruited via the Concours Communs Polytechniques and based on student files as of two years of University studies (L2/DUT/BTS).
The strong points of ISIMA are
• 20 years of innovations
• 95% of students find employment
• Exciting careers
• A strong company network
• International training and double diplomas
• 15 associations & clubs
Clermont is in first position in the classification of large student towns (urban sites of 20.000 to 40.000 students).
Polytech Clermont-Ferrand

A member of the Polytech network, the first national network of University Engineering schools, the School trains 1.000 student engineers and grants diplomas to 220 engineers each year in six specialised fields: Biological Engineering, Civil Engineering, Electrical Engineering, Physical Engineering, Mathematical Engineering and Modelling, Production Systems Engineering (through apprenticeship).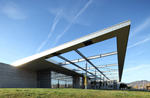 All these fields rely on top-level research backed by over seventy Lecturer-Researchers who are in turn supported by nine research laboratories.
ISO 9001 certified, Polytech Clermont-Ferrand interacts with its partner companies that are committed to providing training, welcoming trainees and students who combine studying and working and the running of the School. It is also supported by a network of 6.500 Engineers who are all in business.
.
Polytech Grenoble

It is the Engineering School of the University of Grenoble. It is a School that is authorised by the Commission des Titres d'Ingénieur and is a Member of the Conférence des Grandes Ecoles. It proposes seven high-level specialities that are underpinned by a strong partnership with the corporate world:
–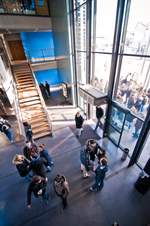 Geotechnical Analysis and Civil Engineering
– Electronics and Industrial Engineering (in apprenticeship)
– IT and Embedded Systems Electronics
– Materials
– Risk Prevention
– IT Networks and Multimedia Communication
– Information Technologies for Health
Polytech Engineering training aims at equipping students with scientific, technical and general knowledge, and with the skills linked to the careers they are destined for.
Polytech Lyon :

Polytech Lyon is both a State-run Engineering school that is part of the University of Claude Bernard Lyon 1 and one of the thirteen schools that belong to the Polytech network. As such it benefits from an exceptional scientific and industrial environment.  Thanks to its industrial links, Polytech Lyon offers courses that are in line with current economic challenges, from Mechanical Engineering to Biomedical Engineering, notwithstanding Applied Mathematics and Modelling, Materials, IT and Industrial Systems (the training for which takes place at the Roanne site).
Each student has the opportunity to develop their training programme by alternating between schooling, internships and study time abroad. The IT speciality may also be studied through the apprenticeship approach.
SIGMA Clermont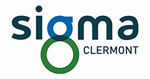 SIGMA Clermont is a French graduate Engineering School under the authority of the French Ministry of Education, Higher Education and Research. The School aims to train Engineers and PhD students, complete research work in close collaboration with the economic world and to favour innovation through technology transfers towards companies. The School has 950 engineering students in three training programmes and grants diplomas to 280 engineers each year; experts in Chemistry, Mechanical and Industrial Engineering and all capable of rapidly conjugating their competences with those of the companies that recruit them. The School also has a Preparatory Cycle in Chemistry at the Gay-Lussac Federation.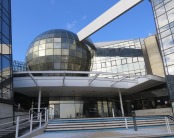 Télécom Saint-Étienne

Télécom Saint-Étienne is the Information Technologies and Communications School of the Auvergne Rhone-Alps Region, with fields of expertise in Photonics, Vision, Image, IT, Electronics, Web, Telecoms and Networks.
Télécom Saint-Etienne is a State-run School that is part of the Jean Monnet University, and is associated with the Institut Mines Télécom, which enables it to exert it influence in the Digital sector both from a regional, national and international perspective

Known for its three training fields: the sector under student status, the sector under apprenticeship status (Image & Photonics, Smart Industries) and the initial CITISE cycle that leads to a diploma, the School today has over 600 students and runs the Use'In incubator.