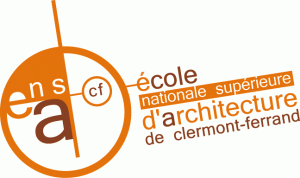 The Ecole Nationale Supérieure d'Architecture in Clermont-Ferrand is one of the twenty Schools that teaches Architecture in France and is attached to the Ministry of Culture and Communication.
Every year it has an intake of approximately 550 students of which around 10% of them are foreign students.
Since September 2015, ENSACF has integrated the site and the building of the former Sabourin Sanatorium that was included in 2000 on the additional list of historic monuments. The site has around 12.000 square meters of premises.
Run since March 2014 by Agnès Barbier, ENSACF welcomes students from a wide variety of origins and with different profiles and aims to train the best practitioners and theorists in the field of architectural culture.
The educational programme provides training which beyond the focus on intrinsic building projects includes territorial development, urban renovation, design in public space, building rehabilitation, construction techniques, research and programming.