Ecole nationale supérieure d'architecture de Clermont-Ferrand – ENSACF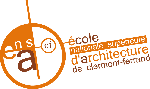 Every year it has an intake of approximately 550 students of which around 10% of them are foreign students.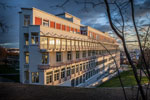 Since September 2015, ENSACF has integrated the site and the building of the former Sabourin Sanatorium that was included in 2000 on the additional list of historic monuments. The site has around 12.000 square meters of premises.
Run since March 2014 by Agnès Barbier, ENSACF welcomes students from a wide variety of origins and with different profiles and aims to train the best practitioners and theorists in the field of architectural culture.
The educational programme provides training which beyond the focus on intrinsic building projects includes territorial development, urban renovation, design in public space, building rehabilitation, construction techniques, research and programming.
Ecole nationale supérieure d'architecture de Lyon – ENSAL 

The School is a State-run institute under double contract with the Ministry of Culture and Communication and the Ministry of National Education, Higher Education and Research. It trains Architecture graduates who will bear the 'Architect' title and takes on the full responsibility for Architecture projects. The School proposes Degree, Masters, Architecture PhD, Architect-Engineer double diploma and continuous vocational training.

Since Architecture is in the public interest, ENSAL defends the idea of a world in which culture, the environment, the economy and society are sustainable allies.  
Ecole nationale supérieure d'architecture de Saint-Etienne – ENSASE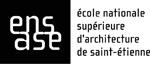 A State-run institute under double contract with the Ministries in charge of Culture and National Education, Higher Education and Research and an associated member of the Comue Université de Lyon, the Ecole Nationale Supérieure d'Architecture de Saint-Etienne provides training that is both professional and academic and is designed to provide the essential fundamentals for entering and working in the Architecture profession while also offering research possibilities.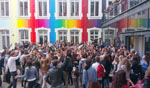 L'ENSASE ENSASE has 600 students, 150 graduates a year, four Master's studies sectors, 30 exchange agreements abroad, 5.300 square meters in the town centre, a documentary centre for 16.000 books and publications, a public space and atmosphere area, City and Urban Environment Master's distinction, a "transformations" research laboratory, a theme-based scientific network entitled "Rural Space and Spatial Project".
Ecole Nationale supérieure des Arts et Techniques du théâtre_ ENSATT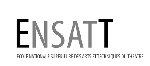 It is a "Theatre-School" where the following professions are taught: Actors, Performing Arts Administrators, Costume Designers, Light Designers, Sound Designers, Costume Cutters or Production Stage Manager, Technical Director, Scenographer, Stage Manager and Playwrights.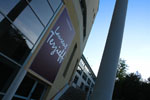 The presence of all the stage professions at a site equipped with studios, laboratories, workshops and two performance venues make it possible to test, create and organise show-workshops for the general public.
Accessed through entrance exams, the ENSATT training courses lead to the delivery of Master's Degrees, Vocational Degrees and a Specialised Master's.
ESADSE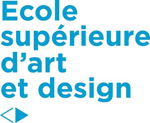 ESADSE (grouped together with the Cité du design since 2010 within a Public Institution for Cultural Cooperation) is at the centre of an ambitious territorial development, research and innovation project that combines the artistic, cultural and economic fields. ESADSE covers both the artistic aims and the higher education dimension, though a training and research offering that is structured around two axes: Art and Design. The course is a five-year course that leads to two national diplomas: the DNAP (three years after the baccalaureate) and the DNSEP with the grade of Master (five years after the baccalaureate). Each year, between 300 and 350 students study at ESADSE.