Burgundy School of Business – Campus Lyon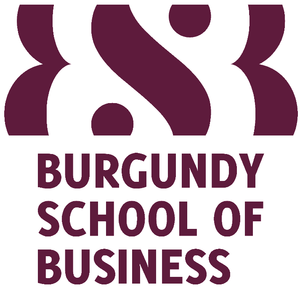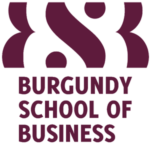 Founded in 1899, BSB is one of the Top 15 French business schools and enjoys the double international accreditation of EQUIS and AACSB (1% of the business schools in the world).
It has nearly 3,000 students spread over 3 campuses (Dijon, Lyon, Paris). Its teaching programmes (Bachelor, Master Grande Ecole, post-graduate programmes) are based on entrepreneurial, international and CSR approaches.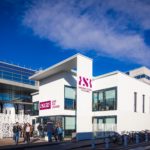 The student's experience is at the heart of BSB's philosophy, with a strong policy of support and quality of service offered to students.
BSB develops advanced expertise in specific fields such as behavioural economics, cultural management and wine and spirits management – the School of Wine & Spirits Business is a worldwide reference in this field.
emlyon business school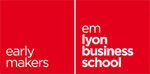 Founded in 1872, the School is one of the rare Business Schools to have triple international accreditation: AACSB, Equis and AMBA.
The ambition of emlyon business school is to train "makers", individuals who are capable of controlling their own destiny, of being actors and entrepreneurs of their own existence, in a collaborative approach, moving from "Do It Yourself" to "Do It Together".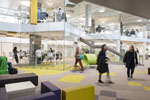 The School today had five campuses located in Lyon, Saint-Etienne, Casablanca, Shanghai and Paris. Every year over 4.100 students attend the School in the initial training programmes and over 5.500 managers participate in the vocational training programmes.
The School works with a network of over 130 international academic partners and has a community of 26.000 graduates.
ESDES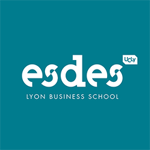 ESDES is the Grande Ecole for Business and Management that belongs to the Catholic university of Lyon. As a member of the Conférence des Grandes Ecoles, it delivers a Masters Degree that carries the 'visa' of approval of the French Ministry of Education.
Its Grande Ecole programme trains future managers and entrepreneurs who are capable of setting up and managing fair and sustainable governance systems at the heart of the companies they work for so as to favour the emergence of a responsible economy within a globalised digital world.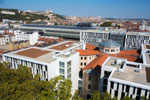 ESDES, that celebrates its 30th anniversary in 2017 is engaged in a new redevelopment phase, the first concrete illustration of which is its installation at the new UCLy campus that covers 36.000 square meters in the heart of Lyon.
This confirms its vocation as a student-centred school that places the personal and professional success of its students at the centre of its approach.
ESSCA School of Management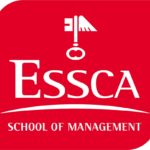 Founded in 1909, pioneer of the post baccalaureate model, ESSCA School of Management creates knowledge and develops responsible managers and entrepreneurs, while fully considering the human, ethical and economic dimensions of organizations in a multicultural environment driven by technology and social innovations.
Labeled EESPIG (public interest legal status), it is part of the 1% of Business Schools in the world having the triple accreditations AACSB, AMBA et EQUIS.
With 8 campuses, including 2 abroad (Budapest and Shanghai), it offers since 2016 on its Lyon site:
– the Grande Ecole Program: 5 year degree granted by the state as Master's degree
– the Bachelor in International Management: 3 years degree providing the state Licence certification
Grenoble Ecole de Management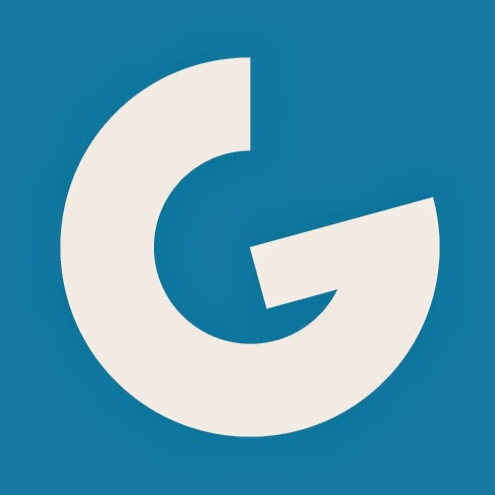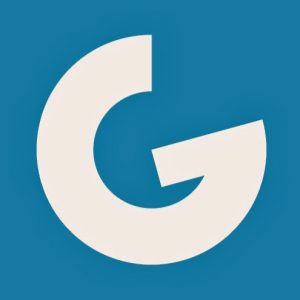 Created by the Grenoble Chamber of Commerce and Industry in 1984, Grenoble Ecole de Management is among the top six French Management Schools, the top twenty in Europe and the top fifty in the world. Each year it trains around 8.000 students and managers within its fifty national and international programmes, from the baccalaureate to PhD level. A member of the CGE (Conférences des Grandes Ecoles), GEM is among the rare global business schools to hold triple EQUIS, AACSB and AMBA accreditation. Based in Grenoble, a city of innovation, the School has developed solid expertise in the Management of Information Technology. Thanks to this specificity that is unique in France, it is today the founding member of the GIANT global innovation campus (Grenoble Innovation for Advanced New technologies).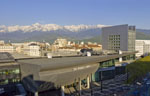 Groupe ESC Clermont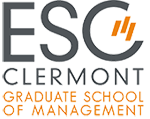 Groupe ESC Clermont is a Grande Ecole for Management that has the best national and international accreditations. Thanks to its permanent teaching staff, a large network of professionals, with over 12.000 graduates around the world and an in-house incubator, the School's main objective is to accompany it students towards the job market and their ensuing top level career development. To ensure this, it proposes access to specialised fields in promising sectors. The courses are co-compiled with companies and access is provided to a wide range of double competences and double diplomas in France or abroad, alongside the School's partners, notwithstanding the possibility to work and study simultaneously in order to fund the studies and in the aim of professionalization.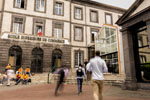 IDRAC Lyon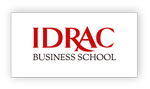 An Internationally Focused School.
Accredited for the Master Programme since 2009 by the French Ministry of Higher Education and Research, the International Grande Ecole Programme places IDRAC among the leading French Business schools and enables it to benefit from a true educational quality label both at a national and international level. IDRAC proposes specialised Master programmes and a Master with apprenticeship. Moreover, IDRAC has focused on double competence diplomas and has developed Masters and Postgraduate programmes.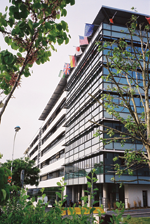 see the website
INSEEC BUSINESS SCHOOL (Lyon-Chambéry-Bordeaux-Paris)

A member of the Conférence des Grandes Écoles and the Chapitre des Ecoles de Management . A Diploma approved by the French Ministry of Education and with the Grade of Master. .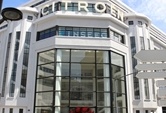 Accessible after preparatory studies or after 2/3 years of studies after the baccalaureate.
Curriculum structured into two stages (possibility to combine working and studying):
The Bachelor Cycle (L3): to gain a common base of knowledge in Management, General Knowledge and Foreign Languages. The highly diversified classes make it possible to refine the professional ambitions of each student so that they are able to choose their future specialisation
The Master Cycle: enhancing the initial know-how and acquisition of professional specialised competences (from among the twenty-four fields proposed). An optional year out between these two years
Over 235 foreign partner universities– Campus in London, Monaco, Geneva and San Francisco